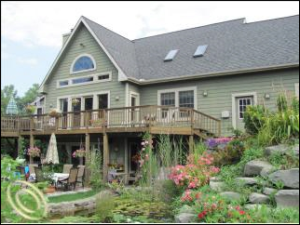 Michele was confident, knowledgeable and very helpful.  She saw all the positive qualities of our home and even predicted what type of buyer we might get, someone who loves the landscaping, and the coziness of our home on Lake Metamora.
Michele took awesome photos capturing the beauty of the yard and home.  She got them up on MLS that same day and almost immediately we had interested buyers coming to look.  We had multiple offers to purchase within three weeks and sold the home in four.  We received more than our asking price which was a miracle for us.
I really appreciated Michelle's ethics and integrity. She asked me to be completely honest in my statements and we shared everything we knew about the home, all of its good and bad, right down to the electrical plug not working.
We could not be happier with the whole process.  I believe that after all we could do, with enough faith and someone like Michelle helping us our prayers were answered. – Robert & Gwen