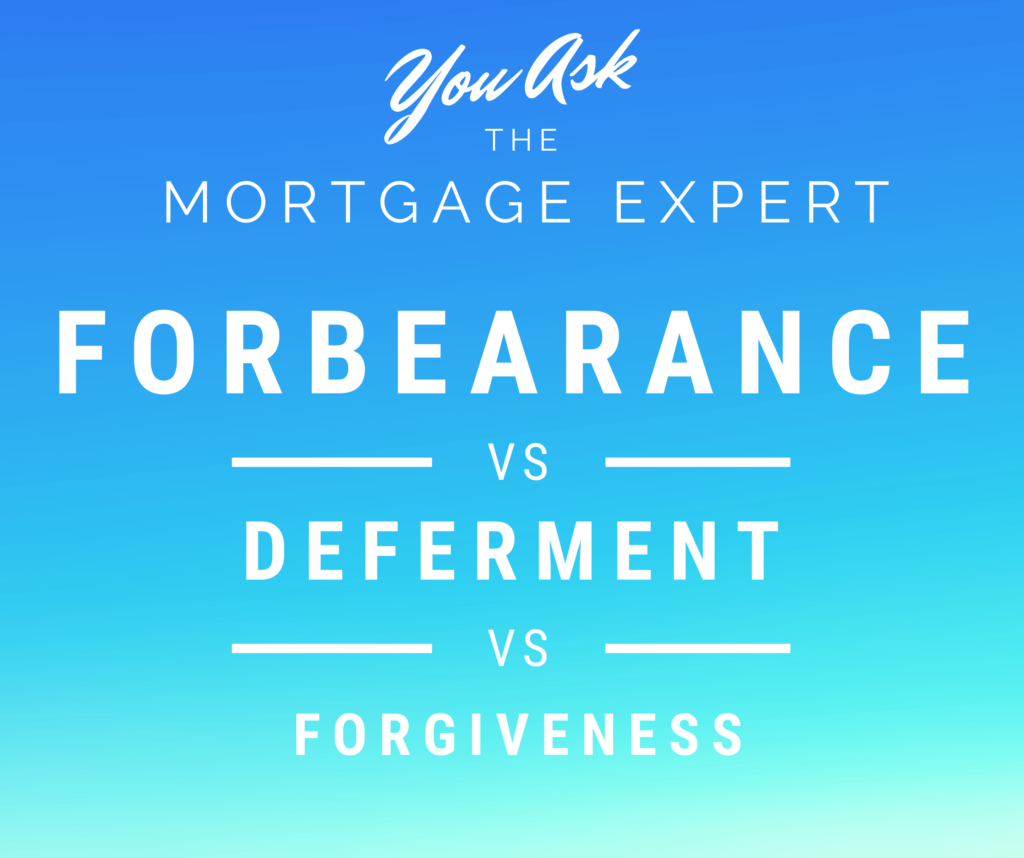 There's lots of talk about mortgage relief programs, and some can provide up to 12 months or relief for homeowners whose income has been negatively affected. The first question of course is, "am I eligible". The CARES act provides relief specifically for government backed loans, which in 2019 accounted for about 63% of mortgages, so it's a good possibility that you might be eligible. Many privately funded mortgage holders are also providing relief. The easiest way to determine if you have mortgage relief options is to contact your loan servicer.
Forbearance is a special agreement between a lender and a borrower to delay a foreclosure. So should you take advantage of forbearance JUST because it's offered? Probably not. Forbearance Is NOT forgiveness, and every effort should be made to make your house payment if you can. Those missed payments will come due at some point – maybe in the form of a higher future house payment, a lump sum, or they may be attached to the end of your mortgage with you paying additional interest along the way.
If making your mortgage payment is not possible, act quickly and call your loan servicer BEFORE missing a payment. There are even arrangements that can be made in some cases so forbearance won't negatively affect your credit score. But you'll need to be proactive and work with your lender to set up a plan in advance of missing any payments.
Watch my interview with Chris Newberry, mortgage expert for more information about forbearance, current rates, and refinancing.
Hope you make it a great day!