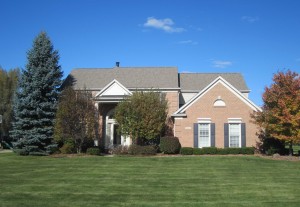 What's required in an offer package?
When we submit an offer, we typically include the following items:
An earnest money deposit "EMD" check – typically 1-3% of the offer price. It can be in the form of a a personal check. Funds are held in escrow and applied toward your purchase. The EMD is refundable if you don't like the results of home inspection, if home doesn't appraise, or if you cannot get a mortgage.
Signed purchase agreement
Signed agency agreement
Signed seller's disclosure and lead based paint disclosure
Lender pre-approval letter, OR if buying with cash, proof of funds is required (typically a bank statement with account numbers blacked out)
Defined closing date
Note: We will almost always make the home purchase contingent upon your satisfaction with the home inspection and the lender's satisfaction with the appraisal.
Are we in a competitive situation?  Consider deal sweeteners.
Larger EMD amount
All cash or Conventional loan rather than FHA loan
Larger down payment
Shorten time until closing
Reduced cost for seller occupancy
No seller concessions
Shorten inspection period
Buyer pays for home warranty
Fewer contingencies
Not in a competitive situation?   We might have more flexibility.
EMD – amount not as much of a concern
FHA – less of an issue
Down payment amount more flexible
Closing date not as urgent
Seller occupancy = 1/30th of your new mortgage payment, per day
Seller concessions might be considered
Inspection period up to 10 days
Ask for a home warranty of choice